Make tile, checking of texture seamless online
Select a picture on your computer or phone and then click OK. Other settings already installed by default.
Examples of textures that are processed with the default settings: (you can turn off the red noughts)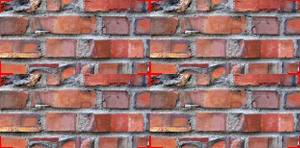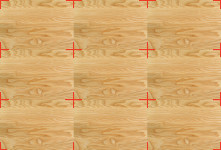 Red stripes or the sights are superimposed in order to visually indicate seams or joints of the texture, that is to check seamlessness of the texture. If they are not needed or you just need to make the effect of the tiles, they can be optionally switched off by specifying «No» in the option «Mark seams or edges of the image».
If texture after visual checking is not seamless, then at this website you can automatically try to make a seamless texture in several ways and optionally with a preliminary alignment the brightness of the image.
The original image is not changed. You will get other processed image.