Make cartoon picture from photo online
Select a photo on your computer or phone, click OK button at the bottom of page, wait a few seconds and then you can download ready picture with cartoon effect. All other settings already installed by default.
Examples of cartoon pictures made on this website from photos: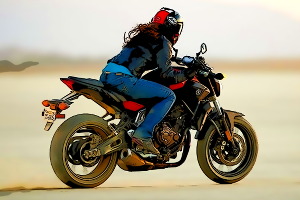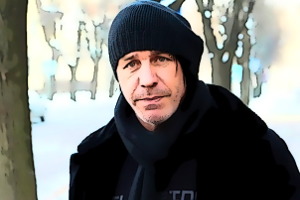 First cartoon picture – it's a girl on the motorcycle Yamaha MT-07, second picture – it's a cartoon Till Lindemann, vocalist of Rammstein on the background of the winter street.
If faces of people will be too yellow or red, you can try to reduce the color saturation by setting value about zero.
Updated version of this online tool, with all default settings, gives the same result as the previous one.
The original image is not changed. You will get other processed image with cartoon effect.