Brightness and contrast adjustment online
Select a picture on your computer or phone, set needed brightness and contrast level and then click OK. Other settings already installed by default.
Example picture without changes and after manual adjustment of brightness and contrast, brightness is increased by 25%, contrast – by 30 percent, as a result the picture became brighter: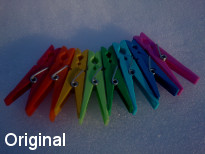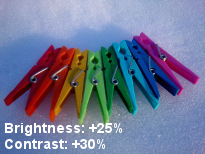 If you want to darken the picture, then for the brightness and contrast you need to specify values of about "-20". This site also has a manual adjustment of hue, saturation, luminance and special lightening of dark photos.
The original image is not changed. You will get other processed image.